Visitors QUICKFinder, BG-Map's kiosk software, now offers garden visitors options to view, print or e-mail home information, maps and images of plants, garden features, and memorials.

And with the new "Where to Buy" option, visitors can view, print, or e-mail details on nurseries that carry the plants they are interested in.

The nursery information feature may offer your garden an oportunity for generating additional revenue through fees for nursery listings.

Nursery information can include logos, images, and a disclaimer.

Visitors can e-mail maps and information and discover which nurseries carry the plants they are interested in - Click to Enlarge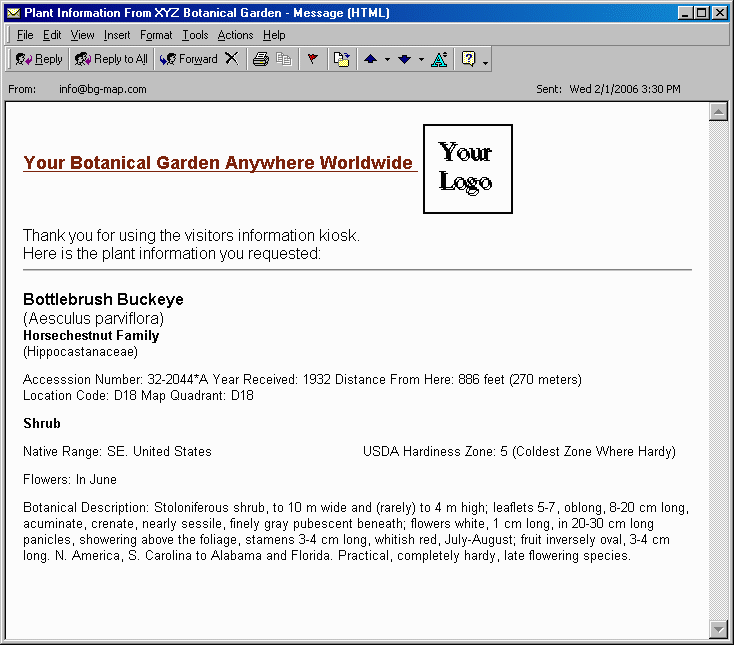 E-Mail Message - Click to Enlarge